How to Sing Better Easily – Singing without Anxiety for Beginners
A Guide to Finding your Singing Voice without Stress
Produced by Jennifer Vanella
Product Description
After completing this Course you will understand the elements of good singing, the different aspects of vocal training and practice, and how to sing correctly with ease and beauty. You will realize that it isn't difficult to improve and make progress at singing as long as you have a good teacher and a love for music.
Getting the simple basics right from early on will go a long way in developing your talent to the full potential and instilling a strong confidence in your skills and abilities, even more so if you prepare to pursue a career in the music industry or become a professional singer.
What can this product offer me?
A 60 minute in depth introduction to Singing and Vocal Pedagogy
An Understanding of Basic Vocal Anatomy
Comfort and Ease Singing with the Piano
Learning how to sing High Notes with Comfort and without Strain
Learning How to Sing Low Notes and associating Vocal Fry
Opening Placement
Identifying Triads
Identifying 2 Note relationships
Learning to Tie Musical Concepts Together
Who is this for?
Beginners who want to sing naturally, without worry and stress
Beginners who interested in reaching the full spectrum of their voice
Beginners who want to enjoy singing and be confident of their voice
Beginners who want to build a solid foundation in singing and have control over their voice
People who are searching for a smart an effective method to learn singing (suitable for young and old)
Lecture list
Lecture series 1: Introduction to Breathing in Singing

12:44
Lecture 1
6:34
In this part of the Lesson we discuss: Learning how to breathe properly in Singing so we can Support our Voices and how to practice this Technique where we breathe from our Diaphragms and use phonation to gauge and connect Breathing to Singing.
1. Connecting Breathe with Singing
2. Learn How to Breathe Properly
3. Connection Phonation with Breathe
4. Practice Exercise for awareness and Comfort
Lecture 2
6:10
1. Recap Bel Canto Breathe
2. Releasing Tension from Breathe
3. Visual Phonation Tools
4. Advancing Technique adding and understanding of color to Pitch

Lecture series 2: Singing 2 note and 3 note Relationships

16:05
Lecture 3
5:22
In this lecture we begin singing! Starting with right hand only so to acclimate to the Piano, we sing 2 note relationships and learn how to create a nice open singing placement and connect it with Breathe.
1. Learn to recognize Pitches in a series of patterns
2. Singing with Ease and Open Placement
3. Learning how to release tension from Voice
Lecture 4
5:21
In this lecture we will focus on learning how to warm up for singing and understand some basic fundamentals about it. They Key concepts are:
1. Analyzing 2 and 3 Note Relationships (Duos and Triads)
2. Singing openly and with comfort
3. Connecting Bel Canto Breathe to Singing
Lecture 5
5:22
In this lecture we will explore how to advance our Technique and Continue exercises to increase our ability and understanding of Triads.
1. We will learn how to Sing Three Note relationships with less assistance from the Piano
2. How to Open and Confidently and up and down the Piano Scale
3. How to Stacatto or Short musical phrasing using Breathing Techniques

Lecture series 3: Singing High notes with Comfort

22:51
Lecture 6
5:17
In this lecture we will:
1. Recap Singing Open and with Comfort
2. Singing Legato or Long Phrasing with a Strong Connection to Breathing
3. Singing Long in High and Low ranges with Comfort and Ease and Sustaining the Pitch.
Lecture 7
5:39
In this lecture we learn how to Sing High Notes in a Staccato Technique with comfort, relaxation and a basic understand how to do so.
1. We will Learn how to Sing to High Range with open placement
2. How to Sing High Notes without discomfort or Worry
3. How to Sing High Notes With a Open, Comfortable Placement
4. Instructor Demonstrates and Practices technique with you as an added Teaching Tool.
Lecture 8
5:39
In this lecture we will keep advancing towards finding comfort in Singing High using the techniques with previously discussed. Stacatto, Legato, and Triads, and 2 Note Piano Relationships. This is vital step in learning how to warm up properly and safely.
1. Singing High Notes with Open, Comfortable placement
2. Sustaining Legato
3. Sustaining Stacatto
4. Learning how to figure out when you're going off key and what to do about it.
Lecture 9
6:16
In this lecture we will wrap up the upper register techniques and how to improve the confidence in reaching those notes using different exercises.
1. Other important tips and suggestions to getting your high notes
2. More exercises to build your upper register
3. Key techniques to have ease in singing those high notes

Lecture series 4: Singing Low Notes and Musical Wrap up

10:56
Lecture 10
5:20
In this lecture we will discuss and practice how to Sing low and how to connect to singing High. We will also learn where our " Vocal Fry" or the end of our range is and how create strong placement to improve it.
1. Singing Lower Notes
2. How to Find your Vocal Fry
3. Singing 2 and 3 Note Relationships to build understanding.4. Comprehending how to ascend and descent from a Low to Medium High Place
Lecture 11
5:36
In this lecture, we will practice Singing in all the techniques and ranges we previously practiced.
1. Singing Staccato,
2. Singing Legato,
3. Singing High, Medium and Low.
4. Practicing Connecting breathe to Singing
5. Practice Correcting Singing Technique when going flat or sharp
6. Musical cool down simple exercise to relax the Voice
Instructor Biography

Jennifer Vanella
, Vocal Coach, Singing Instructor, Founder and Creative Director of "Sing & Relax" Studios
Jennifer Vanella Jennifer Vanella is the founder and creative director of Pittsburgh's premiere acting, movement and vocal studio. "Sing & Relax" Studios, founded in 2012, boasts more than 40 students per semester, many of whom have gone on to compete in the judges' rounds of "The Voice," "American Idol" and "Rising Star," as well as compete in various local competitions and star in major productions.
Vanella, a "NATS"-certified instructor (National Association of Teaching), graduated at the top of her class from Duquesne University—earning her artist diploma (Master of Music) in Opera and Jazz Performance in early 2012. A few short months later, she made the impressive leap into establishing herself as a trailblazer. Her patented ROYGBIV method, which utilizes colors as a way to deconstruct music theory and performance technique, has gained her nationwide and international exposure. She has since obtained a certificate in Contemporary Music, Pop and Broadway Training from Shenandoah University (2012), written an original blog series for teaching artists with disabilities and was awarded the 2013 Top 5 Vocal Coach Honor on Thumbtack.com.
Additionally, she is a member of the National Association of Professional Women (NAPS), the Musicians with a Mission (founded by Devin Arrington in 2013) and Musicians Teachers National Association (MTNA). She has written an essential ROYGBIV teaching guide for TakeLessons.com at the national level, and scripts, films and produces her own online teaching series, which is distributed in over 15 countries. In 2016, "Sing & Relax" Studios established a Mentorship in Music program, which encourages youth to get involved in community outreach initiatives, fundraisers and benefit concerts.
Of course, Vanella is not only a caring, diligent instructor, but she is also a world-class performer. She has performed on stages in Rome, New York City, San Francisco and countless other cities around the globe. Her years of experience in the Boys & Girls Club of America (2000-16), Girl Scouts (20+ years) and Go Zones Midwest (2012-13)—to mold at-risk kids and teens in foster placement—has given her a well of wisdom from which to draw and educate the next generation of performers and creative thinkers.
Full biography
Testimonies and Quotes
In studio Jen is very easy to get along with. Alongside making her teachings fun and easy to understand, she has taught me a lot in the years I've been going to her. I highly recommend her to anyone looking to expand their voice.
– Kayla Sep 29, 2015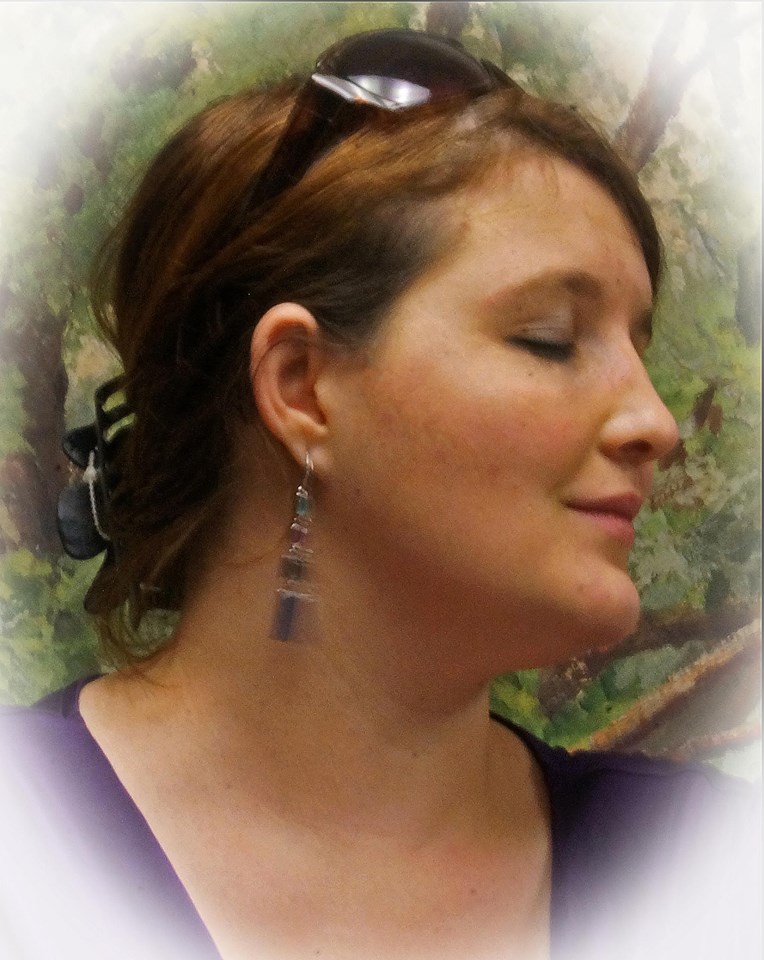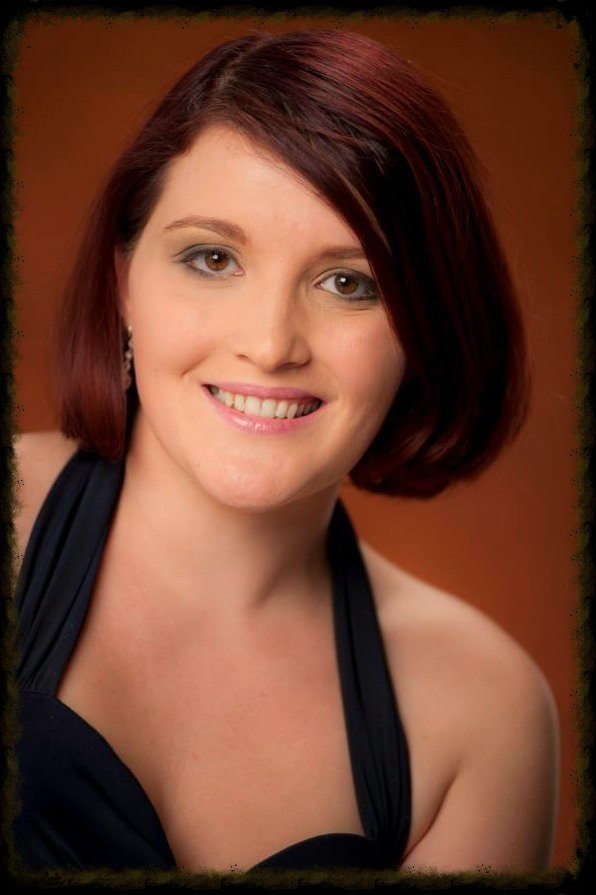 Related courses students viewed